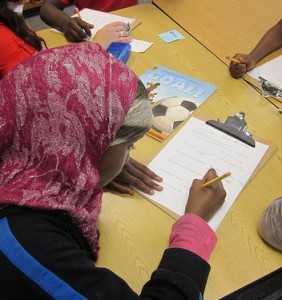 Lesson Plan for for Mina Javaherbin's GOAL!
Curious City
Kirsten Cappy of Curious City builds creative outreach projects for authors, illustrators, and publishers focused on engaging readers with story.
Many of the projects become free reader engagement tools for librarians, educators, literacy specialists, parents, and other children's book programmers available at Curious City DPW.
Get Posts via Email
Index of Projects & Reviews